Guten Tag! This past summer (May-August 2019), I had the very enriching and exciting opportunity to conduct research at Technische Universität Darmstadt in Darmstadt, Germany as a part of the UBC Go Global Research Abroad program.
From the start of these 3 months, I was immersed into a new life schedule and new cultural and physical landscapes as I explored academic research with the Urban Health Games Research Group (UHG) in the Faculty of Architecture. With the guidance of Prof. Dr. Ing. Martin Knöll, I had the opportunity to collaborate in UHG's project on urban design and sustainable mobility systems while also investigating a research project of my own.

Background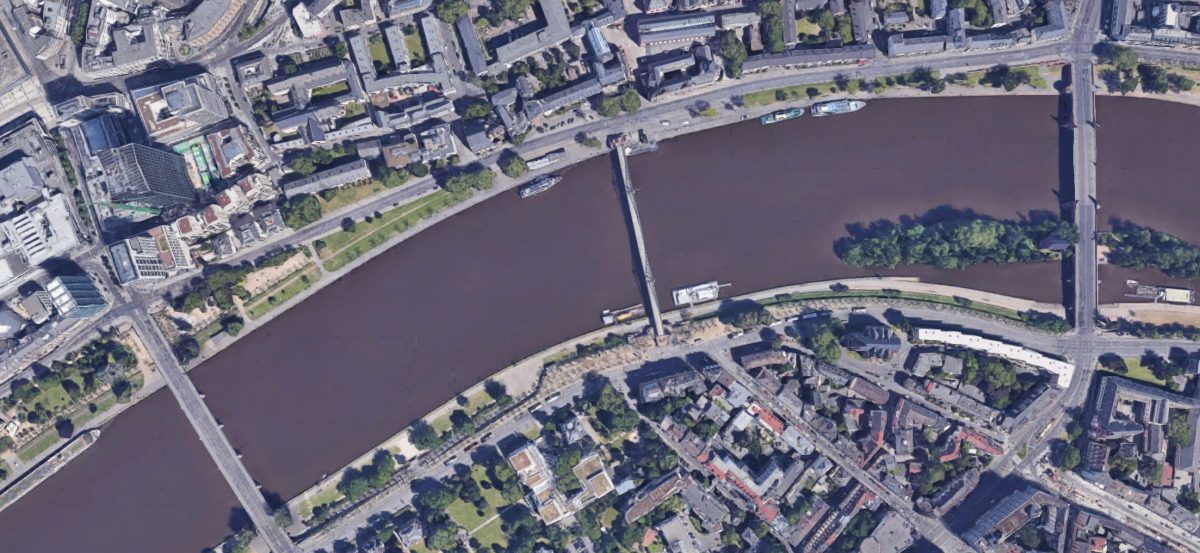 This study is a part of a larger project, Traffic Calming Frankfurt Mainkai, between the Urban Health Games Research Group and the City of Frankfurt am Main. The project aims to analyze the impacts of pedestrianization on the northern bank of the Main river. The data presented here was collected pre-pedestrianization and a post-pedestrianization study will be conducted in the next year. Results from my study will be integrated into a formal report that will inform the City of Frankfurt am Main on the design of the pedestrianized area.
Pedestrianization can bring about a multitude of synergistic benefits to human health, safety, and mobility. As an integrated, vital element in cities, soundscapes must be considered by designers, planners, and city decision-makers in order to create more pleasant public spaces for pedestrians.
My Study: Seeing Soundscapes
So much of our perception of cities is dominated by what we see with our eyes, when in fact, our impressions are really brought to life through a simultaneous mash-up of sight, sound, smell, and touch all together. If you've ever heard the sweet melody of bird song with the fresh breeze of leaves in fall, you could be reminded of the abundance of biodiversity in the city. Nature has a profound impact on the mental health of urban dwellers, especially in dense streets with a cacophony of traffic and chatter competing for our attention. With this in mind,
How is soundscape perception affected by the visibility of particular elements in urban public space? And how do these audio-visual interactions impact the restorative potential of a place?
Although I began this study with a particular focus on natural sounds, I was guided by soundscape literature to investigate the interactions between all visual elements in public spaces including vegetation, the presence of pedestrians, and buildings and how these impact the perception of soundscapes. This study applies a combination of quantitative sound pressure data, qualitative surveys of pedestrians' feelings of restoration, and extensive review of soundscape literature.
The Research Poster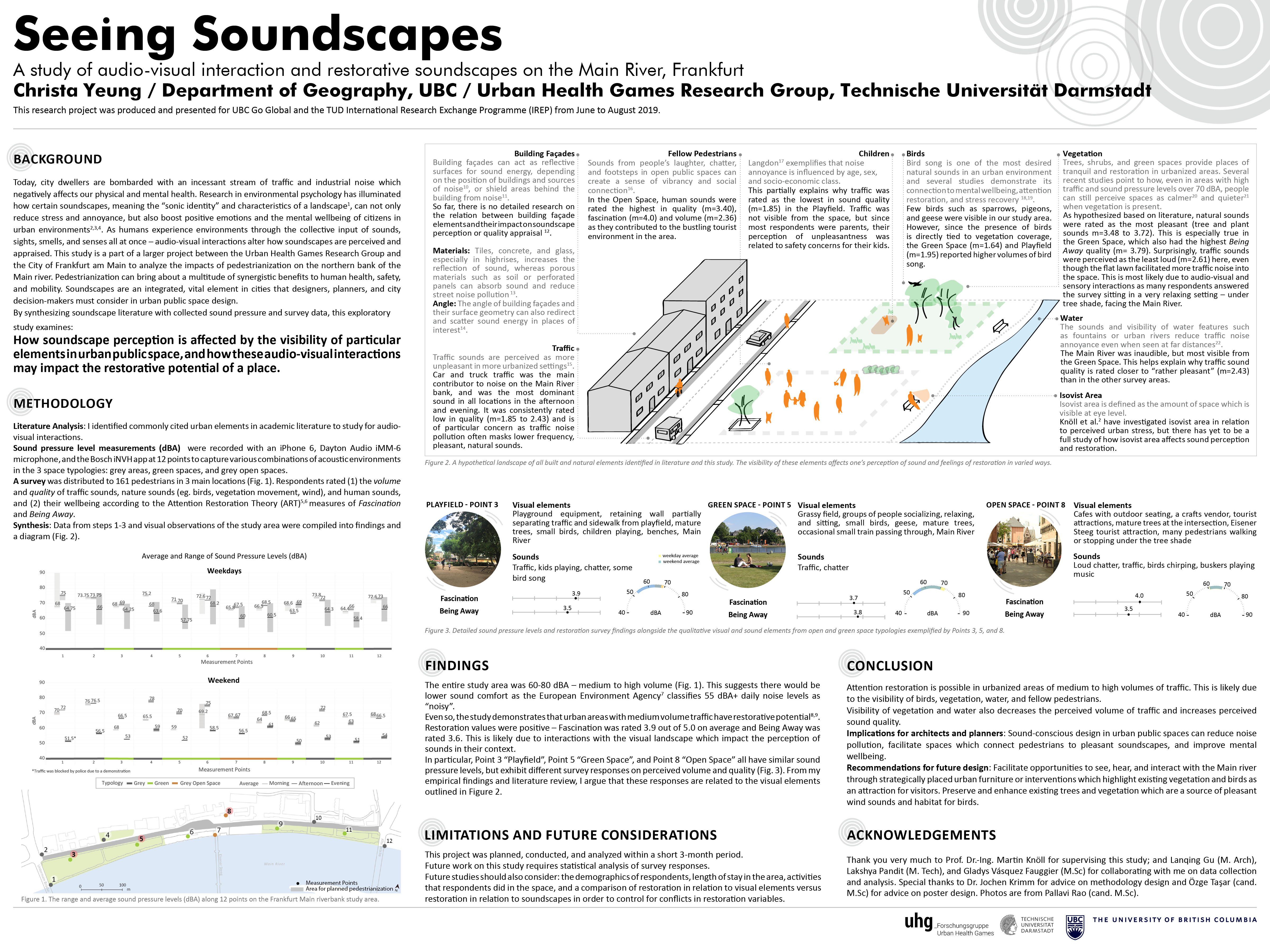 3 Big Lessons for Future Research Adventures
This experience was my first big step into academic research and I am immensely grateful to my research supervisor and PhD colleagues who workshopped ideas with me and guided me towards the theoretical, practical, and organizational tools that brought my idea to life.
Here are my takeaways and advice for future adventure into research:
The more you know, the less you know.. and that's ok!
Research is a journey of re-learning and being humbled by the expansive wisdom that exists on a topic. For future research, I would seek to: read to be well informed on what is known and what blind spots still exist, be transparent about the uncertainties in the field and my data, and seek to creatively work around knowledge/methodological restraints.
A story:
One major bump I encountered while designing the methodology for sound pressure measurements was not having access to an acoustic calibrator. They're shockingly expensive to justify for a small study! While the tool would ensure the precision of my measurements, there were still ways to overcome this challenge. To this end, I looked for literature that would give me an idea of the margin of error without a calibrator and focused on analyzing the relative sound pressure levels between the locations of measurement rather than the absolute numbers.
2. The learning zone lies between comfort and discomfort
I encountered many "firsts" throughout my research including conducting expert interviews with academics in a field I knew little about, drawing an isometric diagram with Adobe Illustrator, and designing a research poster. Looking back, I'm proud to say I stepped outside of my comfort zone and utilized the resources of human help and ample googling to maximize a very valuable learning opportunity.
3. Read lots and read widely
This project was a wholly interdisciplinary effort and that's what made it such an exciting journey! I read and applied a whopping total of 35+ articles from fields of architecture, urban design, planning, and environmental psychology found in academic publications, book chapters, and grey sources.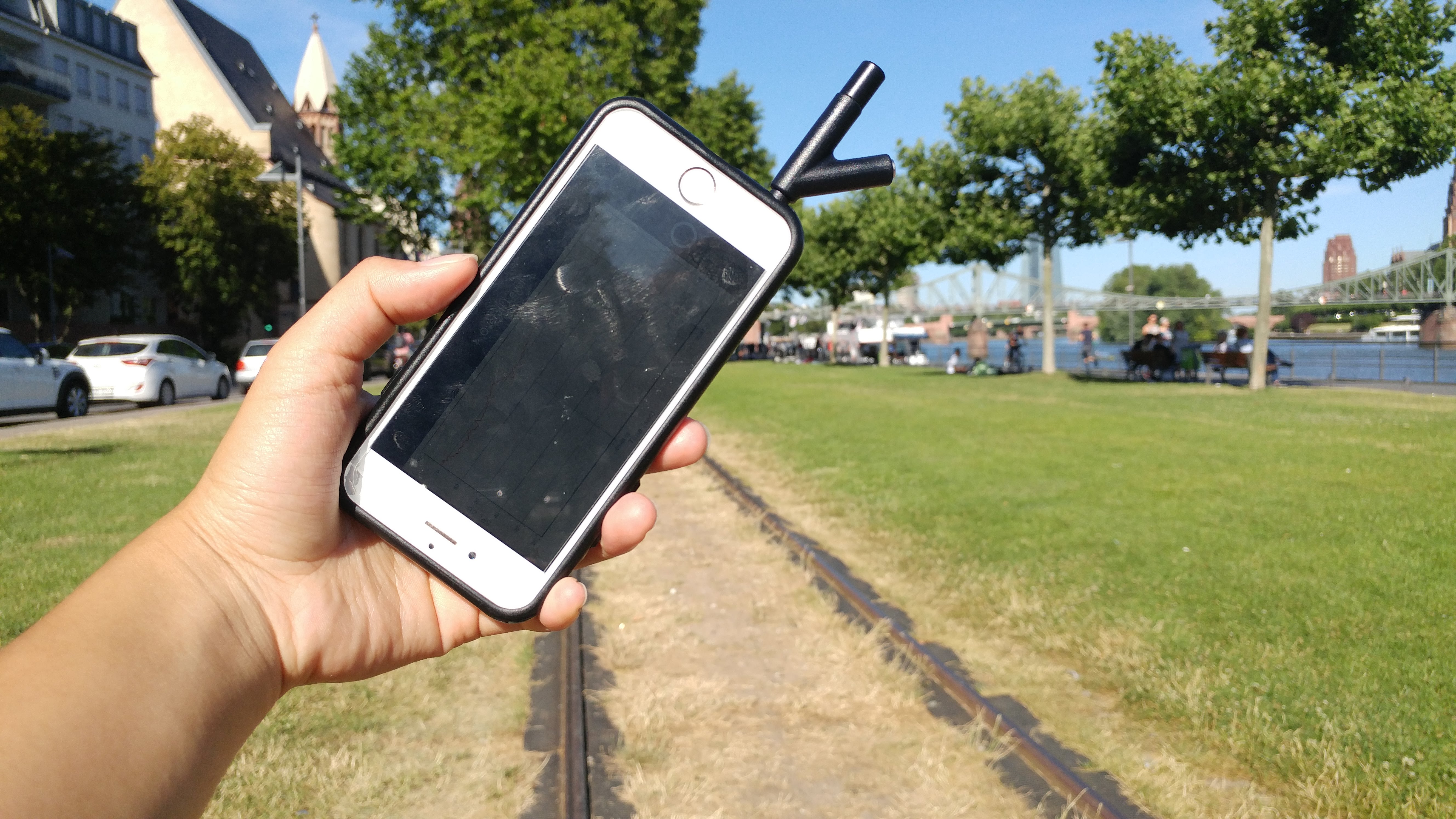 HERE ARE SOME SKILLS I PICKED UP IN SUMMARY
Investigated the impacts of pedestrianization on mobility and wellbeing on the Frankfurt Main River waterfront in collaboration with a team of PhD researchers and the City of Frankfurt
Designed and executed a research methodology to map soundscapes across the Frankfurt Main River waterfront and share findings and recommendations in a formal report for the City of Frankfurt
Research Methodology and Analysis:
Conducted sound pressure recordings using smartphone apps and processed sound recording data on Microsoft Excel for simple statistical analysis
Co-designed a questionnaire to survey pedestrians on perceived sounds and wellbeing
Organized a schedule for field research in collaboration with a team of 7 researchers
Co-wrote a 

research

 application to the German ethics board for the use of photography and sound recording data.
Research Presentation:
Designed a research poster on Adobe InDesign to highlight the methodology, findings, and implications of my study in a visually engaging presentation